Overview
InMotion hosting was founded way back in 2001 and has two well equipped data centers in the world which are at Los Angeles and Virginia Beach in California. This hosting company has been rated the best and is rated as A+ for their best performance throughout these years. Their features, plans and packages are pretty much attractive and useful for almost all types of webmasters who wish their websites perform in the best way possible. InMotion has been rated as one of the best web hosts by the users and it has scored 4.5/5. Now that's a great rating! This web hosting company is very popular with businesses.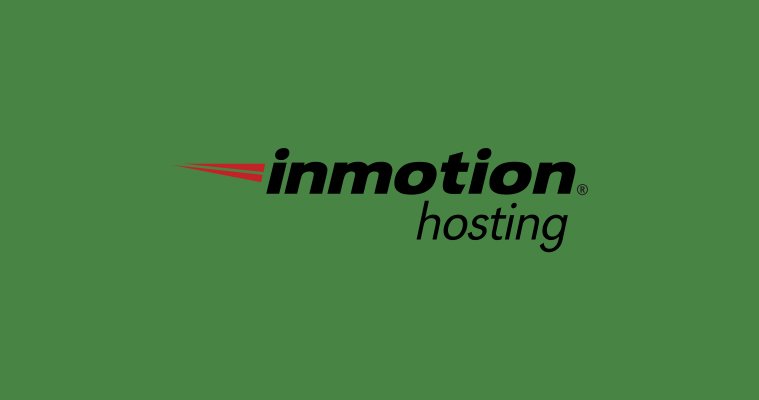 Features of InMotion Hosting
The features of this web hosting vary from plan to plan. They are considered to be the veterans in the web hosting industry and they have seen it all. The company clearly knows what and how they should offer to their customers and what techniques can be applied in order to make the website appear as well as function in an excellent way.
InMotion has always been specializing in speed and amazing hosting plans to provide their clients and users. Technology is a big factor when it comes to InMotion Hosting and they take it very seriously. This web host makes use of latest technology in order to ensure fastest web experience and for that they use SSD storage, PHP7 and custom server caching. Along with that they have the most efficient data centers in the world, free automated backups and above all the most amazing customer support team which is available 24/7.
unlimited monthly transfers
unlimited disk space
Eco friendly data center
Free domain name registration
90-day money back guarantee
1 click app installer
DDoS and Hack protection and security
Excelled the Speed tests and delivering best uptime.
Ease of use and very user friendly
Free no downtime website transfers
Free data backups
Enjoy discounts every now and then.
Highly trained staff and team to look after all the services and issues.
There are flexible coding options available.
Free drag and drop website builder
InMotion Hosting Services
 Shared Hosting
Shared hosting under InMotion hosting is the cheapest as well as the basic plan. It is a low budget option too. There are plans under shared hosting which are Launch, Power and Pro. The main differences between the plans under Shared hosting are based on add-on domains and number of SQL databases. InMotion shared hosting plans are Linux based and hence cPanel is the web management tool by default.
WordPress Hosting
InMotion Web host provides the best WordPress Hosting services which helps to optimize your site with immense speed, excellent security and absolutely reliable.
InMotion WordPress hosting has been found reliable by more than 50,000 customers worldwide. You can easily get started on this fast platform which is totally optimized for WordPress. The web host company makes use of UltraStack infrastructure which helps your website to perform in the best way possible. Also, the lightening speed of the site is amazing.
There are plans which are specifically designed under WordPress Hosting that can provide more effectiveness to your website. The results are lightning, fast, extremely reliable and must be preferred by all those webmasters who prefer WordPress hosting.
VPS Hosting
People generally use VPS hosting or rather choose it over other types of hosting in order to save themselves from the chances to compromise their site performance.
The best features which you can enjoy if you choose VPS Hosting under InMotion are-
Optional root access
Snapshots of the files
SSH access
Advanced policy firewall for intense security and protection against thefts.
VPS Hosting can be a bit expensive when you compare it with other hosting types. But its all worth it if you get some extra benefits along.

Dedicated Hosting
This hosting is suitable for all those who want to create enterprise-level websites. The servers under dedicated hosting are designed accordingly in order to meet the huge business and enterprise needs and requirements.
The hosting plans under dedicated hosting comes along with supported IPs, disk space, RAM, CPU Cores and robust speed.
Also, there is a facility to upgrade your hardware in just 2 hours.
Conclusion
Is InMotion hosting right for you? Well, it depends on what are your requirements and needs. Apart from all that, InMotion is really doing a great job. The customer support team is available 24/7/365 days in order to support you with all sort of website related queries and ready to solve all the issues. Once you subscribe to any of the hosting plans provided by InMotion, you will get access to the InMotion Hosting's dedicated support center which will manage all the issues and queries. The best part about this web host is that they will also guide you through the extensive process of getting started with InMotion and also build your online presence.