What is DreamHost?
When you plan to build a good and efficient website in very less time, Dream Host will absolutely help you with it. Found in 1996 by Dallas Bethune, the website hosting provider is based in Los Angeles and has been delivering best web services since then. Dream host assists you in making your website attractive, inclusive and even more welcoming for all the visitors who will be willing to visit your page.
Today the maximum sales happen on e-commerce sites, which makes it even more important to design the website in a more productive manner. The website host that you select for your website plays a crucial role here. The reason behind it is that the website host provider lays the foundation stone for a good website.
All love and appreciation for DreamHost!
Having won awards for the best website host provider, Dream Host still stands high among the best website host providers. It ensures that the speed of the website is fast and also the security of the site is also maintained. About 1.5 million websites have preferred Dream Host as their host for their best features and benefits.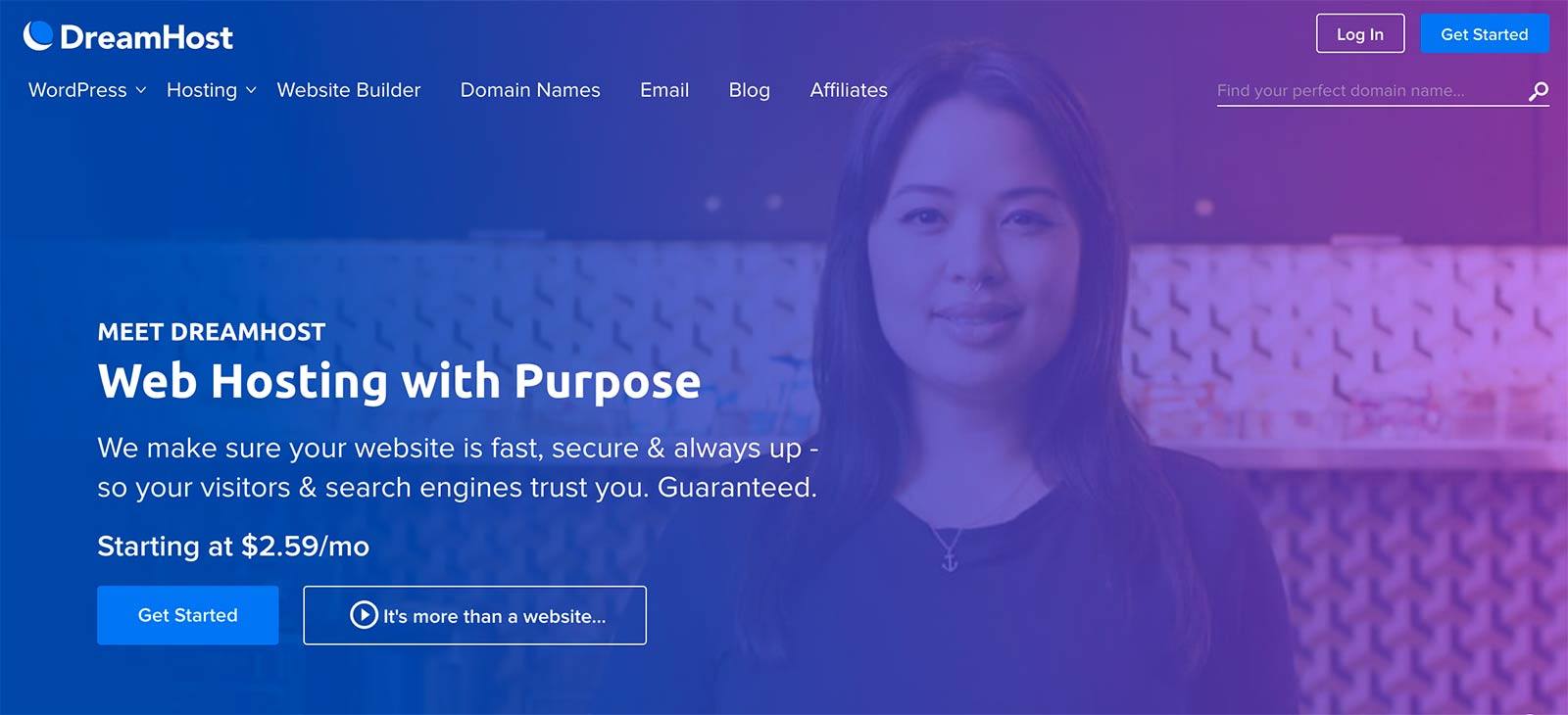 Types of Hosting
  They provide three types of hosting services like Shared hosting, WordPress hosting and VPS hosting. Shared host works like an expert. It helps you to install word press instantly and is secure for all the users. It also gives you a 97-day cashback guarantee which allows you to test the host for the given time where you can ensure the satisfaction level.
DreamHost Packages and Prices
The shared host can be delivered in three packages that is monthly, one year and three years. For the provided packages, you can decide between Shared starter and Shared Unlimited. Shared starter is the best place for new beginnings where it easily provide word press for your website. The price proposed for this host is$2.59/mo. where you will be getting one website, one free domain included, unlimited traffic, free SSD storage, and free SSL certificate. You can choose the package as per your choice regarding the term plan. The monthly saver offer in this case would be 47% which adds to its benefits.
 Next is the Shared Unlimited which you will be getting at $5.95/mo. where you will be saving 45% monthly. This host will be giving you unlimited websites, free domain, unlimited traffic, free SSD storage and free SSL certificate.
When we talk about the word press hosting, Managed WP hosting is even more powerful. It offers you with three options which are DreamPress Basic, DreamPress Plus and DreamPress Pro.
DreamPress Basic provides you with 30 GB SSD storage
DreamPress Plus provides you with 60 GB SSD storage
DreamPress Pro will be providing you with 120 GB SSD storage.
When you choose DreamPress, you are choosing the best features like bulletproof backups which will help to keep your website safe and secure, built in caching which will help in increasing the speed of the internet and also variety of themes, plugins to make your site more attractive and appealing. Also, DreamPress has Jetpack Professional which will not only take care of the security of the website but also helps in making your website audience grow bigger.
Conclusion
The customers who have been using DreamHost are always impressed by its unique features and undoubtedly, they have always mentioned about it. The most highlighting feature of this web host is that the best customer support that they provide. They have been super responsive and this is one of those most important features a web host should carry. When a website host provides you with full speed with built caching, full protection and security, professional site navigation, and all-time customer support, what else can you ask for? The best website needs the best website host provider so that your site can stand out and the web host would be purely responsible for the success of your site.