About Bluehost
Bluehost is considered to be one of the 20 web hosts. It has been providing web hosting services to about 2 million websites across the globe. There are some sister companies to this web host. They are HostMonster, Fast domain and IPage. This web host has been the first in the list of recommendations by the WordPress in order to choose a web host provider for supporting your website. Because of its excellent performance, this web host is a best suggestion for all the website builders. They provide special hosting facilities for all the WordPress and WooCommerce websites. Their main aim is to focus on the innovations because the new inventions will help the websites in achieving success.
Types of Hosting, Packages and Pricing
There are various domain names which have been provided along with the web hosting services. These website domain names are .com, .org and .net. It provides us with three various hosting services like Shared Hosting, VPS Hosting and Dedicated Hosting. The shared hosting is the best option for beginners and the website builders who have just started their journey in creating blogs and new websites. Their solutions to the website issues are unique and fresh.
The shared hosting further provides 4 more packages like Basic, Plus, Choice Plus and Pro.
If you decide on buying Pro, it will cost you around $11.62 with unlimited websites, unlimited SSD storage, unmetered bandwidth, unlimited domains, 2 spam experts, site backup and also a dedicated IP.
If you choose Choice Plus, it will be costing around $4.04 with same benefits as Pro but the performance will not be high but can be considered to be standard.
When we talk about Basic, the price is $2.69 which provides you with 1 website, 50 GB SSD storage, unmetered bandwidth and delivers a standard performance.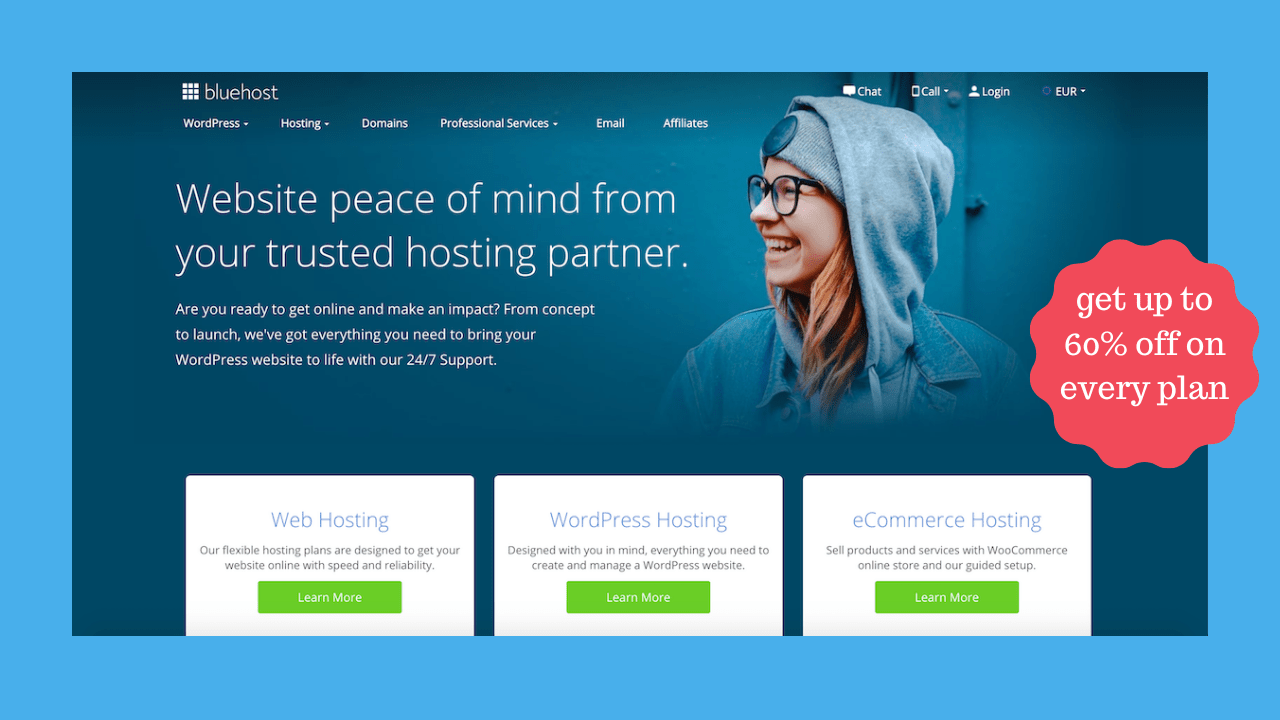 In a nutshell, all the above-mentioned packages have the benefits like domains, resource protection, and scalability and SSL certificates. Plus and Pro supports all type of domains including even international domains. It provides 100% protection to all the resourced managed by Bluehost and identifies which domain is utilizing more energy and power.
Under Dedicated Hosting, there are three packages available.
Standard is the first package which is available at $65.72/mo. with features like 500 GB storage, 4 GB ram, 5tb bandwidth and 3 IP addresses.
Enhanced is the second package which is available at $83.31/mo. with feature like 1TB storage, 8GB ram, 10TB bandwidth and 4IP address.
Third is the Premium which will cost you $99.54/mo. providing you with features like 1TB storage, 16 GB ram, 15TB bandwidth and 5 IP address.
Why do we love Bluehost?
Just like how a human needs nutrition during the growing stage, likewise the website also needs proper resources and management. This web host provides a good scalability to the websites. SSL certificates takes care of the privacy between the websites and its users. The data shared between them remains between them.
 Bluehost has always been ensuring delivery of an excellent performance. They have been making use of advanced features which are the benefits of this web host provider. Adding shared or VPS host to the already existing account may help you to work on it in a much better way.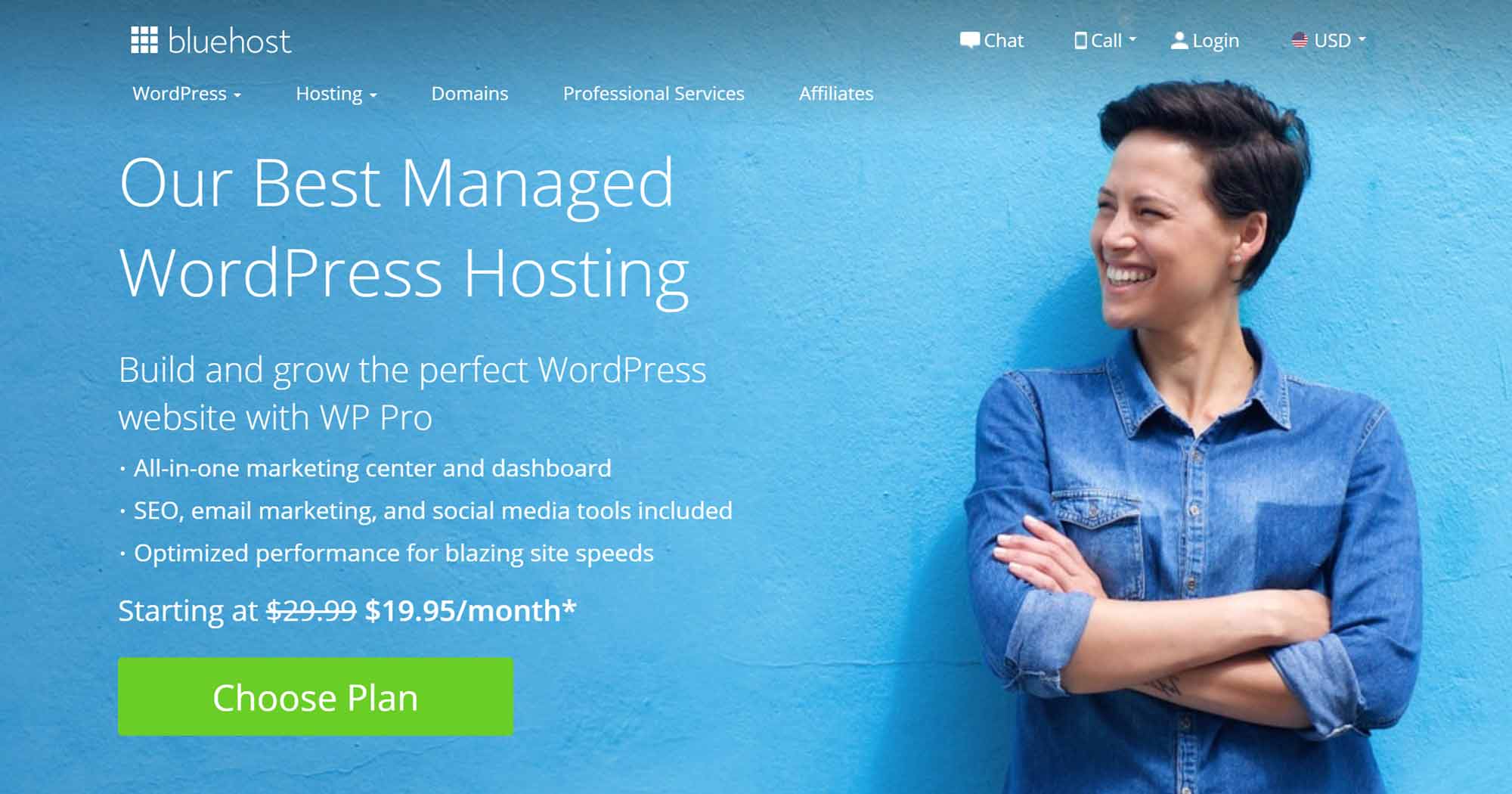 This customer friendly web host provider lets you to enable the Cloud Flare option instantly on your websites which you working on. It will also help in providing free SSL and cPanel. It is considered to be a web host which provides a dedicated web hosting service and also complete access to all its users.
Bluehost is best known for easy management where you can use your domain name lookup and find the best suitable web address and also helps in managing the site with a simple interface. It also lets you change the DNS records across multiple domains.
Pros of using Bluehost
There is an auto renewal option and also manual renewal option which ensures that your websites are always protected. Bluehost lets you lock your domains and not allows for the unauthorized transfers. You can unlock it for transfers anytime you want. This will save your preferred name and helps in keeping it secure and safe.
They have an amazing WooCommerce store which is great for selling online. Various secure payment gateways have been provided for people to make their payments and also the online stores are fully customized.
They provide you with best and creative theme options too which you can choose for your website and decide accordingly.
If you don't prefer using Bluehost, you can also opt for the 30-day money back guarantee option which will let you make a safe decision.

Final Verdict
With all such good options and customer friendly benefits, Bluehost can be one of the best decisions that you will ever make when it comes to choosing the best web host for your website. Plus the packages available in this store have been designed for delivering the best results on your website.